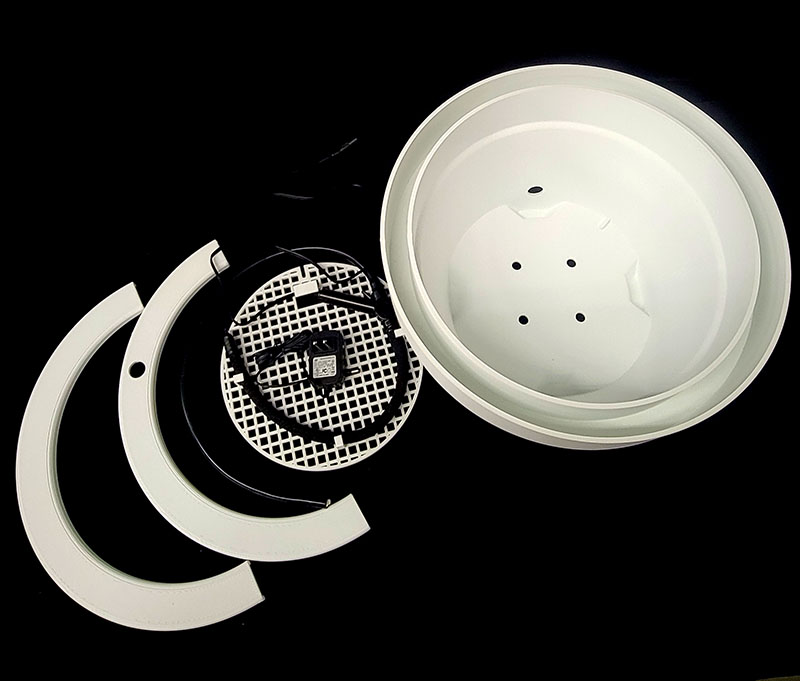 GroPot is an indoor outdoor self-watering planter with sub surface soil heating for optimizing plant performance.
Why Should you choose the GroPot?
Extended growing season

 

Reduced plant stress

 

Optimized photosynthesis.
Indoor and outdoor use
Self watering
Built in water reservoir holds ½ gallon of water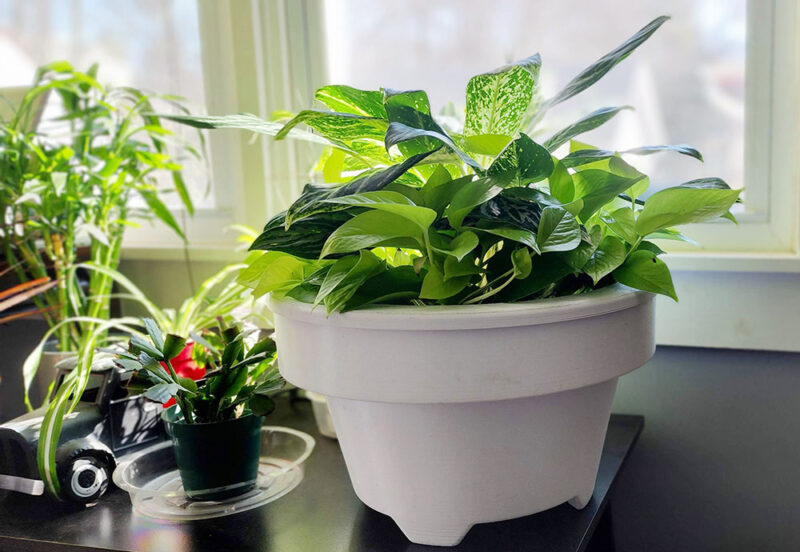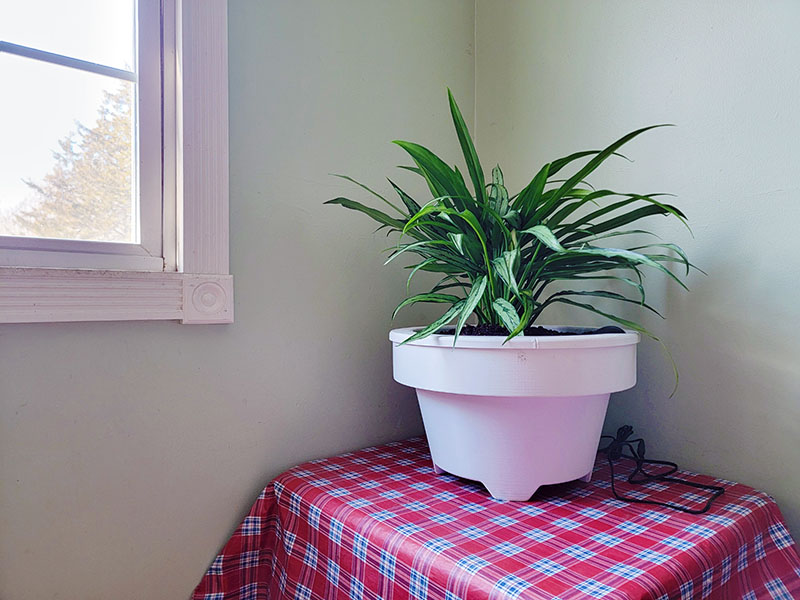 $50.00 at Retail
EARLY BIRD SPECIALS BY SUPPORTING OUR KICKSTARTER Happening right now!
2024 Hopeful Product release date
For more information or to make a pledge *click here
Raising money to help offset the mold costs
SELFWTR™ Technology is complete and ready
Final color will be grey
The indoor and outdoor GroPot, was designed to perform the goal of balancing moisture, temperature and air in the root zone.
The GroPot achieves all of these. The moisture delivery wick brings water from the reservoir to the soil heating and water unit. Through the porous hose, controlled warmed water vapor is released into the soil creating the desired environment for your plants to thrive.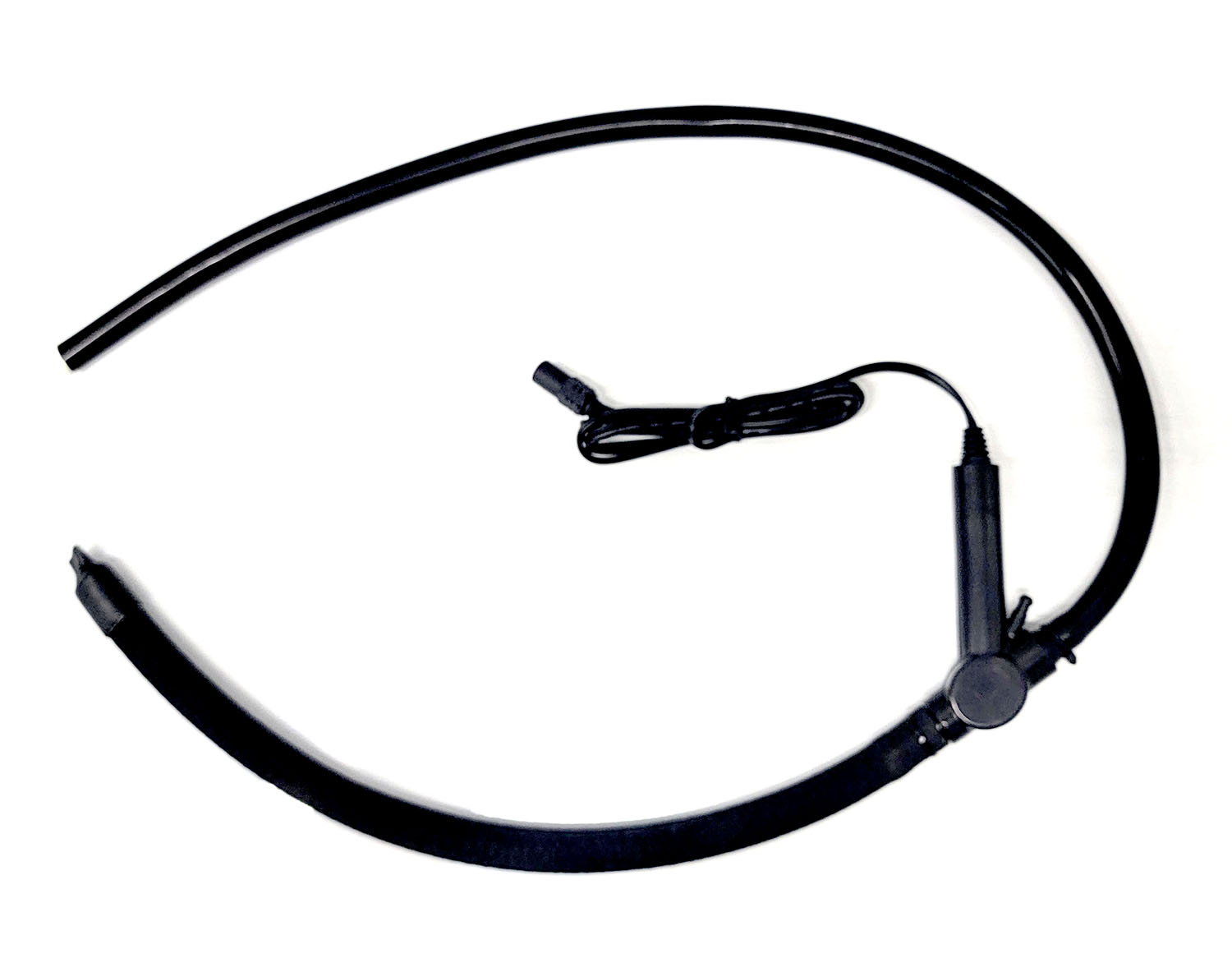 The SELFWTR™ (Subsurface Evaporative Lift Format With Temperature Regulation) delivery system has been produced and in prototype operation with a wide variety of plants, tomatoes, peppers, cukes, citrus, tropicals, Impatiens, cannabis and more.
SELFWTR was the easy part, designing and developing the pot to hold the SELFWTR system while minimizing the homeowner assembly and service took a bit more. We have successfully designed a 3D printed prototype that meets all of our objectives for function, ease of use and aesthetics. This design includes a self contained water reservoir that can hold approximately 1/2 gallon of water.